About
Pigly
Our
Site
Welcome to Pigly, your reliable source for all things related to personal finance. Our calculators make running the numbers fun and simple, aiding you in making smart financial decisions.
Alarmed by the above, we thought it made sense to create a site to help people solve personal finance issues. We are a group of talented IT and communication professionals who are dedicated to providing consumers a free suite of online calculators to help save you time and money all year long.
We provide a diverse range of helpful tools including savings, mortgage, credit cards, vehicles, loans, debt, budgeting and business.
Our online calculators are reviewed by experts to ensure accuracy and reliability, with periodic updates adding new features based on user feedback. Usage is free without requiring registration. Evergreen guides compliment our calculators. These articles are researched and edited by our in-house team of seasoned senior writers.
For inquiries regarding any of our calculators or requests for additional ones, please don't hesitate to get in touch by sending an email to moc.ylgip@ofni.
Our
Name
This website was launched in September of 2019 after the domain name was purchased on GoDaddy Auctions on September 9th.
The name was picked in large part because it sounded slightly whimsical while being short, memorable and available in the .com extension for a reasonable price.
The desire for this site is to provide sound financial advice in a way that is practical, helpful and memorable.
Your
Privacy
Pigly.com is a self-funded project created by our team. It does not carry any advertisements and does not sell user data to third parties. Your privacy is protected using secure socket layer encryption technology.
This website uses the Clicky web analytics service to track user engagement to further improve the website.
Our
Team
Joey
Abuyuan
Jose Ma. Gabriel Abuyuan is a web content writer, fictionist, and digital artist hailing from Las Piñas City, with over a decade of professional writing experience behind him.
A graduate of Communication and Media Studies at San Beda College Alabang, he took his internship in the weekly news magazine the Philippines Graphic. Over the years, he has taken on various topics over the years ranging from business, real estate, personal finance, and health and fitness. His chief topics of interest include history, art, popular culture, media criticism, and the natural sciences.
An artist by nature, he has enjoyed working on various creative projects over the years. Many of his creative works—be they literary works, cartoons, paintings, or video game projects —are typically drawn from his extensive range of interests. Chief among his aesthetic influences is the late Bob Ross.
Joey can be reached at moc.ylgip@yeoj
Luigi
Villa
Luigi Villa is a web, graphics, and UI designer from the Philippines. He's been working professionally for 8 years, mostly in the website design and digital marketing industry. Lately he's been invested in digital art, illustrations and data visualizations.
As a game enthusiast and movie geek, he's been amazed with the work that is done in films and game development. Curious and driven, he doesn't settle for mediocrity and continues to polish his skills as a designer.
Some of the artists he looks up to are Monet, Kim Jung Gi, and Peter Mohrbacher.
Luigi can be reached at moc.ylgip@igiul
Media
Inquiries
If you have questions about our site please contact us at moc.ylgip@ofni using the subject line PIGLY MEDIA REQUEST.
Our
Calculators
We offer a diverse collection of calculators and created a diverse range of graphics to celebrate the Pigly ethos. :)
Below are hand-drawn illustrations to represent Pigly's personality.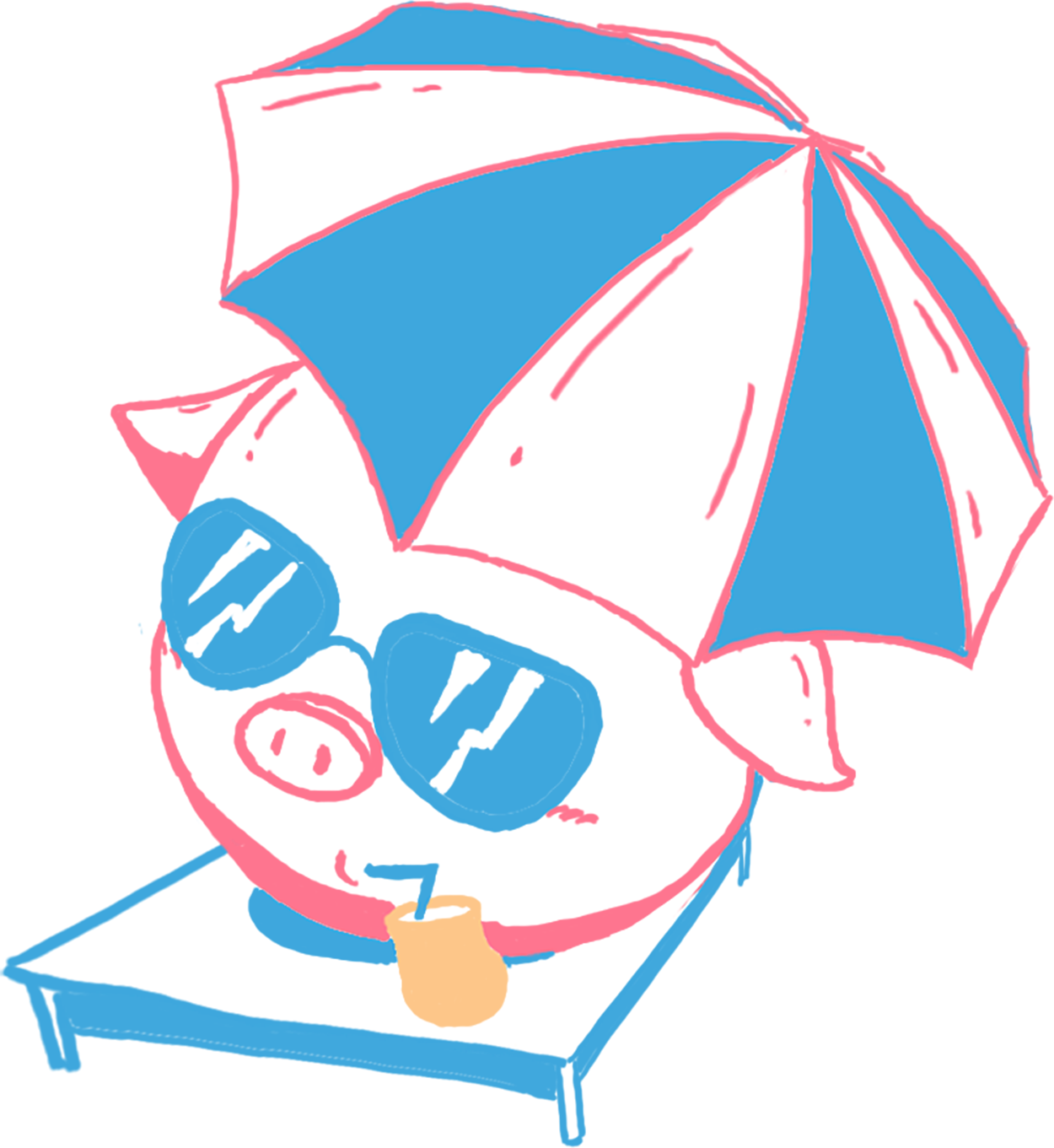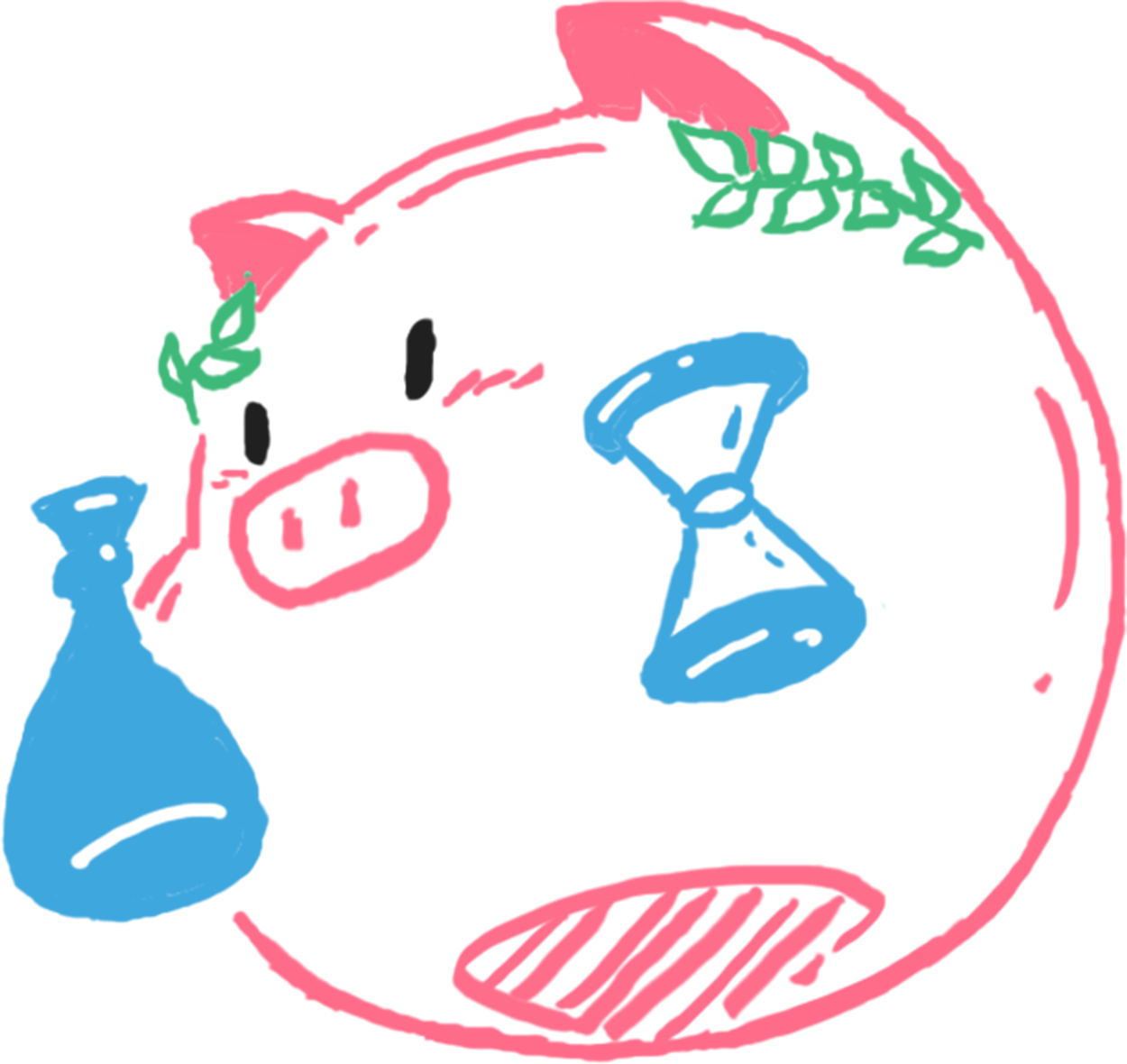 Saving Money is No Game!
Some aspects of building a budget and saving for a rainy day can be made to feel like a game, but for most people keeping up with personal finances can be hard work. You never know when a car will break down or when there will be an illness in the family.
We offer a thrifty (free!) online video game where players add coins to a piggy bank. :)