Car Payment
Calculator
Use this calculator to quickly estimate the monthly payments on a loan. Enter the amount borrowed, any application fees, the loan term & interest rate charged on the loan. This calculator defaults to monthly payments though you can change to using an alternate payment frequency. There are also options to add sales tax, trad ins and rebates to your calculation. The affordability calculator in the second tab allows you to estimate an affordable vehicle price based on your current savings and monthly budget.
The Complete Guide to Buying a Car
Authored by Jose Abuyuan on January 10, 2020
Purchasing a car is an overwhelming experience, especially for first-time buyers. With so many options and financial decisions to consider, the entire process can be taxing.
Before spending hard-earned cash, many buyers check if a new or used car is better. They negotiate different loan rates, terms and how much down payment to spend. Reviewing your auto deal is crucial to avoid long-term debt.
To help you out, our guide will walk you through the fundamentals of purchasing a car. We'll also discuss vehicle depreciation and negative equity trade-ins.
Know the Right Car to Buy
Ask yourself what kind of vehicle you need. Your priorities must go beyond different models, features and fancy designs.
Assessing your lifestyle tells you what car and features to consider. Are you looking for a spacious family vehicle good for long driving? Do you need a compact sedan to drive around the city? Moreover, think about how often you'll be driving and how far.
Do your research. Make sure to compare prices and rates. Uninformed consumers make the mistake of choosing the first option when there are better offers.
Pigly's
Tip!
Going to a dealership with a clear idea of what you want will make the process a bit faster. Be specific about what you want. It makes you less susceptible to upselling schemes. This way, you can avoid unnecessary features and costly extended warranties.
How Much Should You Spend?
Financial experts suggest limiting monthly car payments between 10 to 15 percent of your take-home pay. It's a good rule that will help you avoid overspending. To get a better estimate, include this percentage into your monthly budget. It will give you a good idea of how much you can reasonably spend.
Pigly's
Reminder!
To keep your overall interest payment low, aim for a loan term no longer than 6 years (72 months). Beware of 7-year auto loans that force you to pay more interest than the car is worth.
How Much Down Payment Should You Make?
Car website Edmunds.com recommends spending a down payment of at least 10 percent. Other finance experts suggest aiming for no less than 20 percent for new models, and no less than 10 percent for used units.
Credit Score Impact on Auto Loan Rates
Higher credit standing affords you lower interest rates and much more favorable terms. It's beneficial in the long run to save extra income.
Be sure to check your credit score before applying for a car loan. To get a free credit report, go here.
Credit bureau Experian published data on the average loan rates of buyers with different credit scores. The table below indicates that the average consumer spends more in interest if they have a low credit score.
| Score Range | Average Loan Range | Average Term Length in Months | Average Loan Amount | Total Interest Paid |
| --- | --- | --- | --- | --- |
| 781-850 | 4.2% | 63 | $31,700 | $3,700 |
| 661-780 | 5.0% | 70 | $33,500 | $5,200 |
| 601-660 | 7.9% | 73 | $33,100 | $8,700 |
| 501-600 | 12.2% | 73 | $29,400 | $12,400 |
| 300-500 | 14.9% | 72 | $26,400 | $13,700 |
*Experian data based on Q4 of 2018
High credit score buyers pay a total interest of $3,700, while buyers with the lowest credit score pay $13,700. That's a difference of $10,000 in savings. Low credit score buyers are also assigned longer loan terms.
As of Q3 in 2018, Experian reports that the average credit score of borrowers who applied for a new auto loan was 717.
Lenders use different scoring systems to evaluate your credit score. These include FICO and VantageScore, which use the same credit report to evaluate your creditworthiness.
The most common credit scoring system is FICO, with scores that range from 300 to 850. It classifies credit standing into the following 5 bands:
| FICO Classification | Range |
| --- | --- |
| Exceptional | 800-850 |
| Very good | 740-799 |
| Good | 670-739 |
| Fair | 580-669 |
| Poor | 300-579 |
If you have Good to Exceptional credit, you have a greater chance of being approved by lenders. However, a lower credit score does not mean you won't get approved. You will find fewer lenders willing to approve your loan.
On the other hand, the following scale shows the VantageScore rating system:
| VantageScore Classification | Range |
| --- | --- |
| Excellent | 750-850 |
| Good | 700-749 |
| Fair | 650-699 |
| Poor | 550-649 |
| Very Poor | 300-549 |
Likewise, under VantageScore, you must aim for Good to Excellent credit to obtain favorable rates.
If you can wait to buy a car, take time to improve your credit score. You can do this by paying your bills on time, paying out existing credit card debt, and keeping your balances low.
Pigly's
Tip!
Before applying for a loan, review your credit report to dispute errors. This helps increase your credit standing so you can obtain better rates.
Get Pre-approved for an Auto Loan
Many car experts recommend getting pre-approved for a loan before visiting a dealership. Based on Experian data from the first quarter of 2019, around 85.4 percent of new cars are financed with a loan or a lease.
Ronald Montoya of Edmonds.com says pre-approved financing is a practical way to afford a car. However, pre-approval does not always guarantee the lowest rate. Despite this reality, Montoya says it gives you a definitive baseline to compare rates to know which deal works in your favor.
In an NPR interview, personal finance auto editor Philip Reed also says the best advice is to get pre-approved. Knowing your budget limitations urges you to be more discerning about closing a deal.
Public Interest Research Group (PIRG) senior director Ed Mierzwinski gives the same advice in a CNBC, warning consumers about the rising auto debt rates. Pre-approval keeps the overall cost of your vehicle low. It ensures you can afford monthly payments to avoid defaulting on your loan.
Here are other benefits of getting pre-approved for a car loan:
Helps you stick to your budget – For instance, if you're approved for a $35,000 loan, find a car that costs a few hundred dollars lower. Don't forget to factor in taxes and other fees in your budget.
Helps simplify negotiations – Knowing how much you can afford keeps you concentrated on the actual selling price. It can help you avoid lower monthly payments and longer terms, which is more expensive.
Saves time from more finance and insurance paperwork – Expect finance and insurance managers to pitch additional warranties. If you're pre-approved for a loan, you can decline by saying your loan limit doesn't allow extra costs.
Eliminates the risk of 'spot delivery' issues – Spot delivery occurs when dealerships deliver your car prior to bank financing approval. It also happens when they let buyers with unstable credit take a car. This scam misleads consumers into thinking the deal is final. If you sign papers without bank approval, the dealership can renegotiate the agreement. They can even take back the vehicle if you cannot secure financing within a period of time.
New Cars vs. Used Cars
The decision to purchase a new or used unit usually comes down to two factors:
1. How much money you can spend.
2. How long you want to keep the car.
Whether you choose a new or used car, know the pros and cons below.
New Car
Used Car
PROS
Covered by warranty
Used cars from pre-certified dealer programs are less than half the cost of a new unit
Has higher fuel efficiency
You can find late-model units with low mileage in really good condition
Comes with the latest safety features
Most new cars come with emergency roadside assistance service
Pre-certified used cars often have strong warranties, including factory warranty and a chance to buy extended warranty
No need to worry if the car had previous maintenance issues
If you are skilled in car repair, it can reduce your acquisition cost

If you have a good credit score, many lenders provide financing with low or zero interest rates for new cars
Depreciates slower
Lower maintenance cost for 2 to 3 years
CONS
More expensive than used cars
Can be harder to find the exact car and features you want
Comes with higher insurance cost than used units
Can have reliability and undisclosed maintenance issues
Value declines more quickly, with new cars depreciating by thousands of dollars
Buyers need to perform routine maintenance sooner compared to new cars
You shoulder higher debt – new cars depreciate faster compared to used models
You are not protected if you end up buying a lemon. Lemon laws vary per state and only apply to cars of a certain age with specified mileage.
Choosing New Models
There are owners who prefer to use their car for a long time (6 years or more) before buying a brand-new unit. Other drivers purchase rare luxury models which they intend to keep.
Buyers who choose new models believe it's a worthwhile purchase. First, they do not worry about previous damages and costly routine repairs. It's certainly the preferred option for consumers who prioritize dependability and safety.
New cars also perform better than used units in the first 2 to 3 years. As the first owner, you can keep track of your vehicle's condition and make sure it is well-maintained.
Some rare cars may also increase their value over time. Think of expensive vintage cars which are now prized collector's items.
Consumers Who Prefer Used Cars
These days, many car owners trade their unit after 3 to 5 years. They are happy to get a used model with relatively lower mileage. While it may be challenging to source a specific car, you can still find low-mileage vehicles that look and work almost like new.
Used cars are much more cost-effective because they depreciate slower. If you are on a tight budget with limited financing, this is a practical option for you.
People buy quality used cars with a hundred-thousand miles. They drive them for a hundred-thousand miles more. In terms of reliability, many used cars in the market still perform quite well.
Ultimately, the choice to purchase a used or new unit will boil down to your needs. At the end of the day, make sure to get the most out of your purchase.
The Dangers of Negative Equity
In the auto industry, 'negative equity' occurs when a consumer's compounding debt surpasses the car's actual value. When a car owner trades in a unit that is not fully paid, they roll over their existing debt to the new loan. This financial practice is risky, leaving car owners prone to neverending debt.
In November 2019, the Wall Street Journal reported that there is a growing number of buyers with negative equity. According to the report, in 2009, an estimated 19 percent of consumers traded in cars with negative debt. By 2019, the rate has increased to around 33 percent. Today, many of these consumers are at least $5,000 in debt.
To avoid this debt trap, do not buy a new car when your previous debt is unpaid. Do not go to Buy Here Pay Here dealerships that impose high rates and long payment terms. It's better to save up and improve your credit score before buying a car.
When is it Beneficial to Lease a Vehicle?
Car leasing allows you to drive a new car without making large monthly payments. This option is ideal if you are building your income or not ready to take a loan.
It's an affordable way to 'rent' a vehicle if you cannot commit to buying a new or used unit. Generally, leasing allows you to drive a car (usually for 2 or 3 years), not own it. You can choose this option if you are not yet sure about owning a vehicle.
Similar to a loan, you give monthly payments according to agreed terms. It also requires you to pay a down payment.
By the end of the lease, you typically return the unit to the dealership. Take note: a lease contract must specify the option to buy the unit in case you want to keep it. Otherwise, you cannot purchase the vehicle from the dealer.
The table below runs down the pros and cons of leasing a car.
| Pros | Cons |
| --- | --- |
| Lower monthly payments | Monthly payments don't go towards equity / car ownership |
| Smaller down payment | Not all lease contracts allow you to buyout your lease at the end |
| Get warranty coverage and maintenance | Costs more in the long run for a car you do not own |
| Allows you to drive the latest models | There may be many penalties and fees by the end of the lease |
| No need to worry about selling or trading the car when the lease is done | You cannot customize the car's features |
| | If you need to move, getting out of a lease is expensive. The dealer might not allow you to take the car. |
Leasing to Average Consumers
In the past, people generally leased luxury models. But according to Consumer Reports, the leasing market has changed for the auto industry. More sedans, compact vehicles and small SUVs are now leased to average consumers.
A growing number of dealers now offer lease terms below 36 months. A short contract might be attractive, but cars depreciate fast during the first 2 years. This means you will likely pay expensive penalty fees for exceeding normal wear and tear. When this happens, some drivers opt to buy out their lease.
How is an auto lease payment calculated? Monthly payments are calculated according to the vehicle's depreciation rate.Car depreciation refers to the change in the unit's present value and its value by the end of the lease, which also includes interest and fees.
Types of Auto Lease
Closed-end Lease – You do not pay more when you return the unit. But you need to pay penalty fees if the car needs plenty of repairs. You also pay extra if you exceed the agreed miles. If the vehicle's worth becomes less than the agreed amount, you will no longer have financial obligations.
Open-end Lease – This lease does not specify the value of the car in the contract. By the end of the lease, you may get a refund if the unit's value turns out more than expected. If it's worth less, you will likely have to pay more.
Does Credit Score Affect Leasing Eligibility?
Yes, you need good credit standing to qualify. Credit bureau Experian states the average FICO credit score to get approved is 725. But generally, if your credit score is 680 and up, it is easier to get a lease.
When is it Worth Buying a Leased Car?
According to Edmunds.com, you should ask the following questions before buying a leased unit:
Is the car in good mechanical condition? – Vehicles in good condition do not entail costly maintenance fees.
Have you gone beyond the lease's mileage limits? Did the car incur damages? – Once you complete a lease buyout, you will not be fined for exceeding the mileage or for any damages. Consider your penalty costs. Buying might be more practical than paying expensive fines.
Do you have enough funds for the buyout? – Buying out a lease by making a new down payment will make your monthly payments manageable. Otherwise, your monthly payments will increase, making it more costly than your actual lease payment.
The Best Time to Buy a Car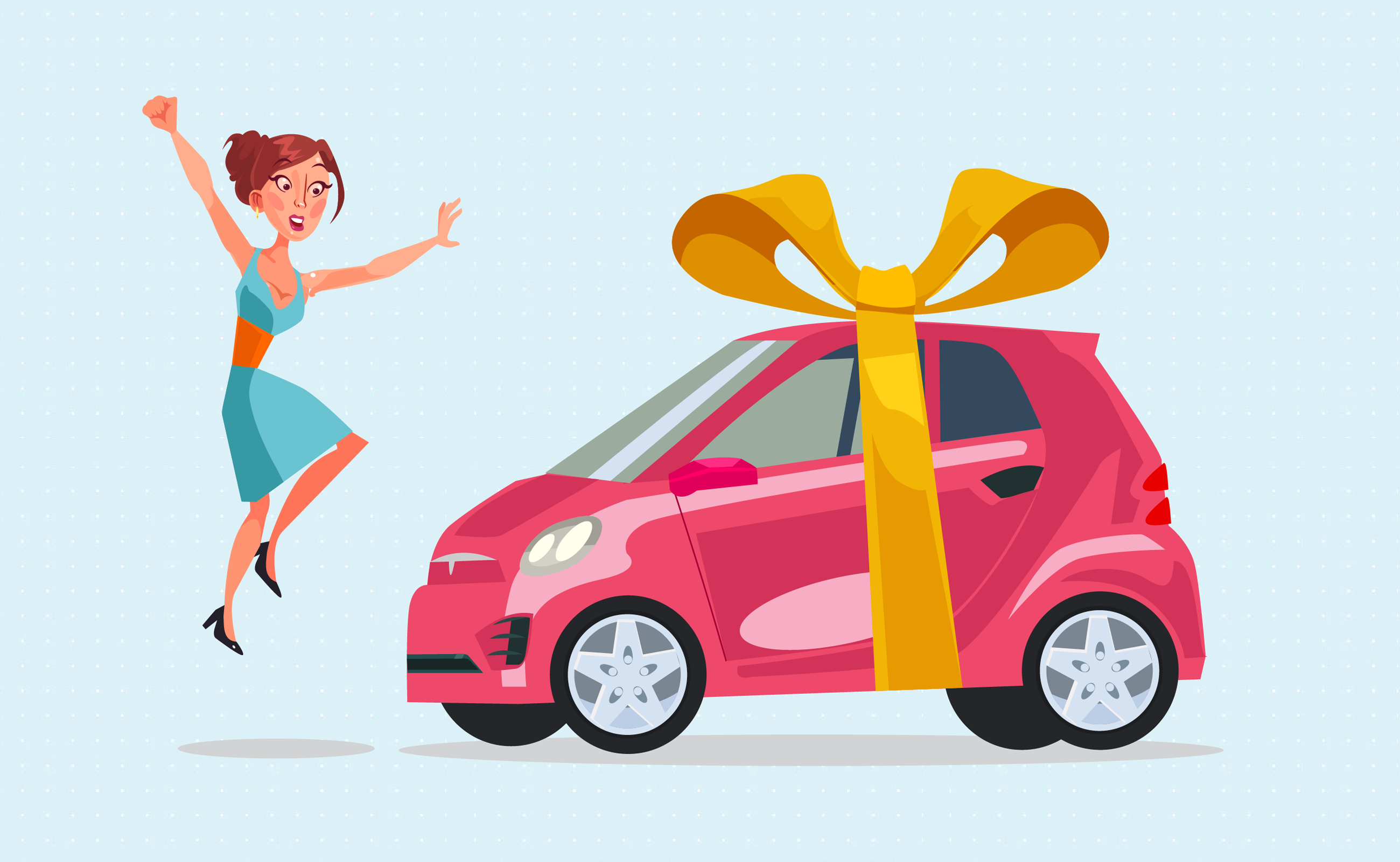 Car prices change depending on the month, time of the week, and even the time of the day.
The best time to shop for a car is influenced by customer traffic and monthly sales deadlines. Going when there are fewer buyers increases your chances of getting a good deal. It's also beneficial to take note of end of the model year sales to secure good terms.
Here are the best times to visit a dealership:
Shop at the Beginning of the Week
Ideally, you should shop early in the week, between Monday to Wednesday. Dealerships are crowded during weekends, which means you get less personal attention. It's easier to negotiate more favorable terms when a salesperson is focused on your needs.
The Latter Part of the Month and Towards the End of the Year
Sales agents have monthly, quarterly, and annual sales targets. They are extra accommodating if closing your deal will help them reach their quota.
Going to a dealership by the end of the month can help you negotiate better terms. However, take note that sales deadlines do not necessarily fall on the 30th of the month. You should shop around the 26th to 28th to secure more promising offers.
Pigly's
Tip!
The best time of the year to buy a car is during the months of October, November, and December. Buyers get the most discounts during these months. Holiday sales like Black Friday and New Year's Eve will also help you secure a good deal.
According to Edmunds.com, the least discounted months fall on January to April. You also get better discounts between May to September. But it's wiser to buy your unit later in the year.
Buy the Current Year's Model Once Next Year's Model is Out
Dealerships need to sell old units to make room for the new ones. If you buy this year's model when the new one arrives, you can get a good discount.
Car makers usually release new models in the summer. Keep track of this schedule and you might lock in a better deal.
Understanding How Cars Depreciate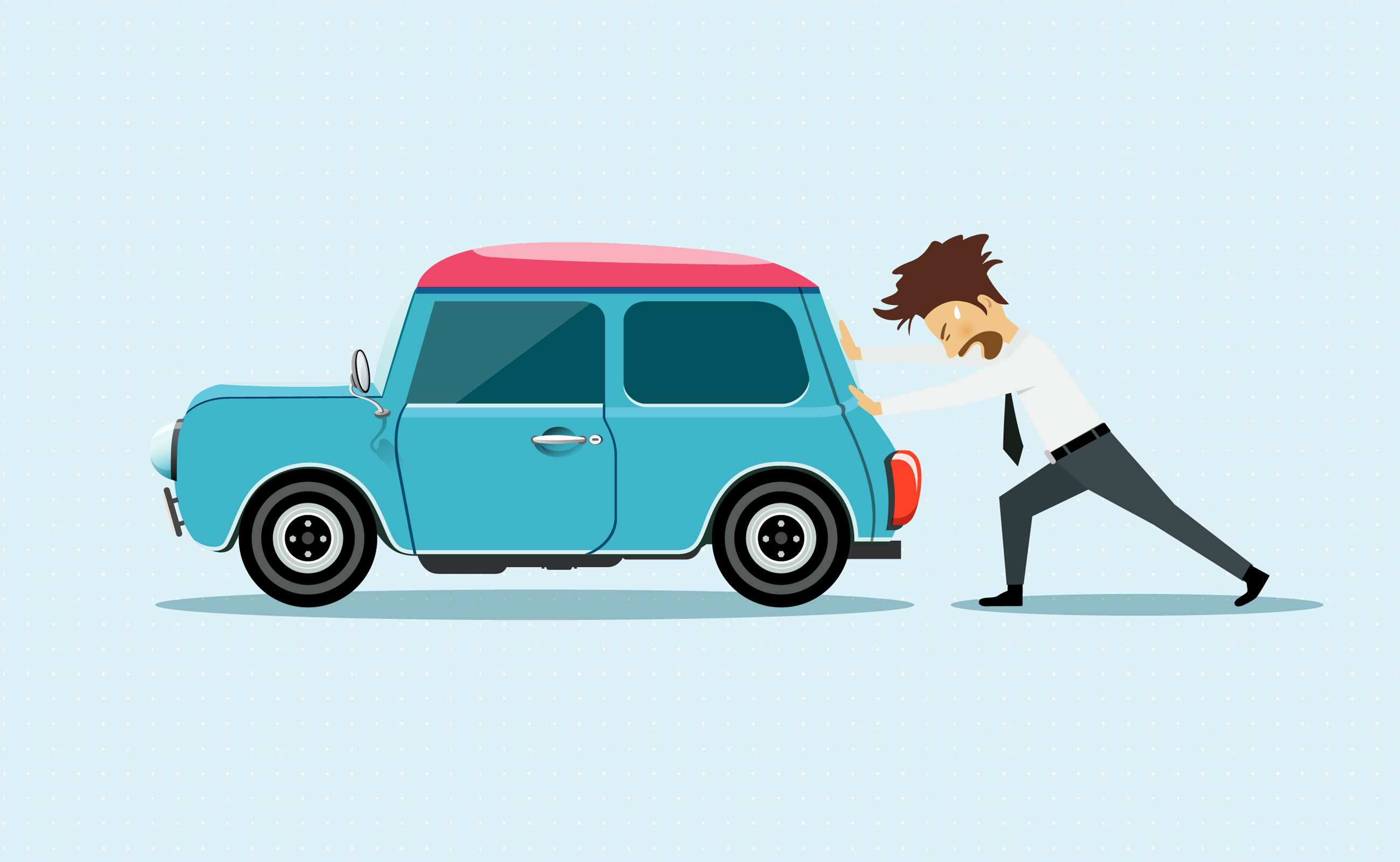 Cars depreciate in value the moment you drive it out the lot. It can lose 20 percent or more of its initial value in the first year. By 5 years, it loses around 60 percent of its original price.
After one year, however, depreciation rate normally evens out. This is why used cars typically do not depreciate as fast compared to new models.
Managing Vehicle Depreciation
The best way to manage depreciation is through regular car maintenance. While you're at it, keep all your service records. Units that do not get routine checks and repairs usually depreciate faster. In the long run, they are harder to sell.
Eric Ibara, director of residual value consulting for Kelley Blue Book, states that one of the best ways to manage depreciation is to limit car mileage. This is not the most realistic recourse, however, since many people rely on cars for daily use.
Moreover, Ibara says that what passes as high mileage depends on the vehicle. When certain models incur more miles than usual, risk of faster depreciation rises. For instance, if you have a Ferrari 488 GTB with 16,000 miles, that has high mileage. This is because luxury cars are not driven frequently by the average consumer.
Pigly's
Tip!
Another way to avoid high depreciation is to stay away from creative add-ons. Features like aftermarket bumpers and loud mufflers will decrease your unit's value. Your vehicle's color can also affect its resale price. Personalized colors like bright green, yellow and violet make cars difficult to sell.
The Bottom Line
Buying cars come with many challenges. But if you are a well-informed consumer, you can avoid unfavorable deals. Whether you choose to buy a new or used unit, or lease a car, will depend entirely on your needs. Finally, be sure to check your credit score and secure financing before going to a dealer.
For more information on how to save for major purchases, visit this page.
About The
Author
Jose Abuyuan is a web content writer, fictionist, and digital artist hailing from Las Piñas City. He is a graduate of Communication and Media Studies at San Beda College Alabang, who took his internship in the weekly news magazine the Philippines Graphic. He has authored works professionally for over a decade.