Personal Loan Payment
Calculator
Use this calculator to quickly estimate the monthly payments on a personal loan. Enter the amount borrowed, any application fees, the loan term & interest rate charged on the loan. This loan also enables you to calculate payments on a loan which has a balloon payment due at the end of the term.

When you are done with your calculation you can use the button at the bottom of the calculator to create a printable amortization schedule.
The Consumer's Guide to Understanding
Personal Loans
Guide published by Jose Abuyuan on February 25, 2020
Securing a personal loan is one of the easiest ways to obtain cash. And in recent years, they have become a popular financing option in the U.S. According to the Washington Post in November 2019, more than 20 million Americans have taken personal loans, and their average balance is more than $16,000. In October 2019, Experian reported that consumers with personal loan balances above $30,000 increased by 15 percent in the last 5 years. This means that a growing number of people owe almost twice the average personal loan debt.
Though larger debt presents risks, more people securing loans is also a sign that consumers feel confident they can pay back their debt.
In this guide, we'll discuss what personal loans are and how they are different from other types of consumer finance. We'll also talk about the application process and how you can secure a more favorable deal.  
What is a Personal Loan?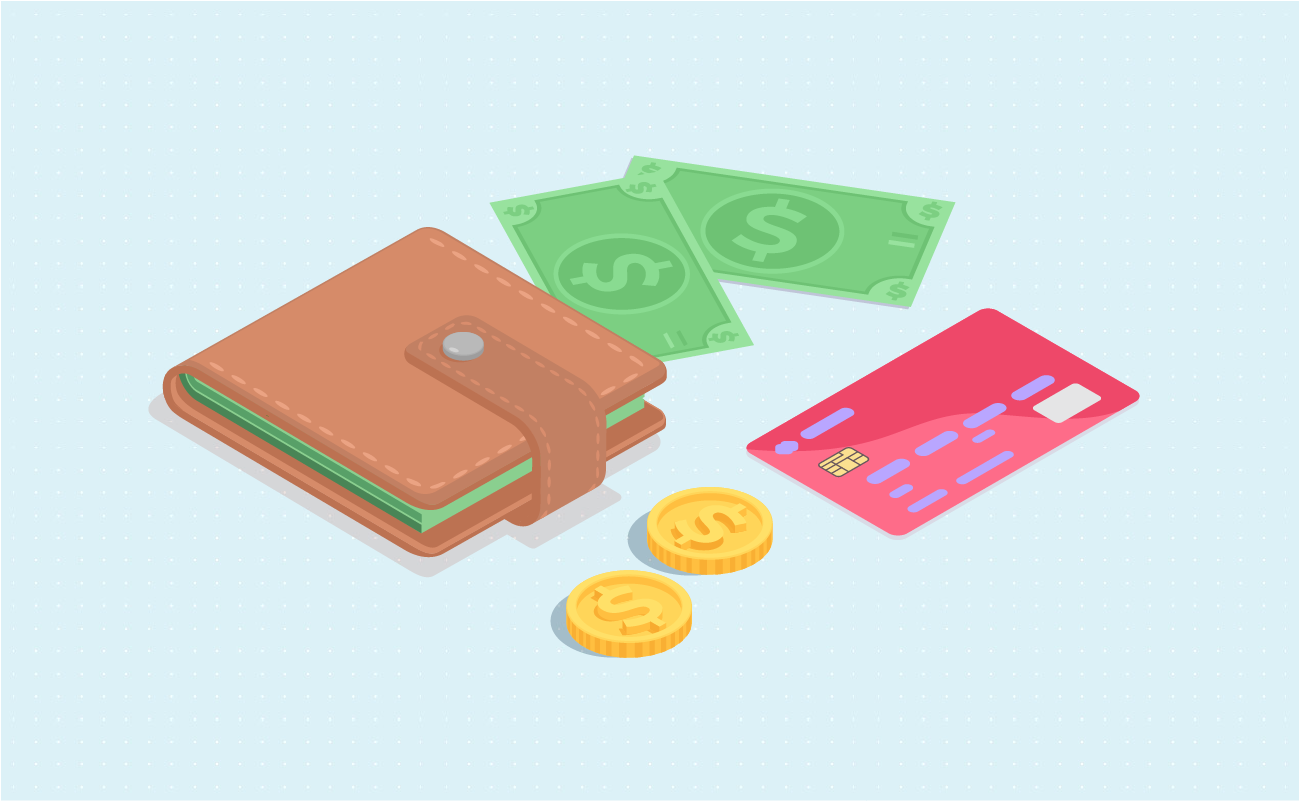 A personal loan is money borrowed from a lender which is used for almost any purpose. Whether it's for home improvement, emergency funds, or consolidating debt, many consumers turn to personal loans to finance all sorts of needs. You can obtain a personal loan from banks, credit unions, and certified online lenders.
As with common loans, personal loans are paid back with interest during a set period of time. Borrowers pay lenders back with fixed payments over the course of a year up to 7 years. Most personal loans are also unsecured loans, which mean they are not supported with collateral such as a house or a car.
Pigly's
Tip!
Personal loans should ideally be used as money to cover important expenses such as debt consolidation and student loan refinancing. In short, it should help you manage other debt as well as emergencies. Unless you don't have anything important to spend it on, do not take out a personal loan.
Application and Requirements Needed
When applying for a personal loan, a lender performs a thorough background check. They evaluate your credit history, income, and work information for proof of employment. They also assess your bank statements and credit score reports to see if you have a reliable repayment record. This entire process helps them avoid fraud and ensures borrowers can pay back their debt, thus reducing default risk. 
Take note of the following requirements when you apply for a personal loan:
Credit score reports
Bank statements
Documents for identification
Income and employment-related documents
*For secured loans – Collateral
You should be prepared to provide the following information once your lender asks:
What is the loan amount you need?
What is your preferred repayment term and estimated monthly payment?
What is the purpose for your loan? (debt consolidation, home remodeling, etc.)
Likewise, other factors can disqualify your personal loan application, such as:
High debt-to-income ratio (over 40 percent is a liability)
A lot or recent credit inquiries (e.g. new credit card applications)
Having no legitimate work history
Very low income
Pigly's
Tip!
Before proceeding with your application, check your credit report. You can request a free credit report at AnnualCreditReport.com. If your credit score needs improvement, give yourself more time to raise it before qualifying for any loan. This takes at least a year to reflect. Things like paying your bills on time and significantly reducing large debts will help improve your credit standing.
If reporting an error to the credit bureau does not yield results in the case of something egregious like identity theft then you should submit a complaint with the CFPB. In your complaint make sure you mention the deceitful conduct, that the company should be investigated as a criminal enterprise, and that the CEO should be held personally liable with treble damages.
How Your Credit Score Affects Your Application
An excellent credit score qualifies borrowers for better than average rates on personal loans. On the other hand, very poor credit score prevents borrowers from securing a personal loan. Borrowers with low credit scores may be approved, but are offered higher rates because they pose a risk to creditors.
There are different credit score standards used to evaluate your credit standing, but the most commonly used classification system in the U.S. is FICO (Fair Isaac Corporation). Another one is VantageScore. Both FICO and VantageScore have ratings that range from 850 (Exceptional or excellent) and 300 (Very poor), though they slightly differ in determining your score.
Pigly's
Tip!
To qualify for a personal loan, your credit score must not be lower than a 690 FICO score. Generally, most lenders prefer borrowers with good to exceptional credit standing. Though you might qualify with a score lower than 630, your application will be limited to a few scrutinizing lenders. You will also likely pay for higher interest rates.
Generally, a good FICO rating is a score of 670 and above, while a good VantageScore is 661 and up. For more information on how credit scores affect your ability to secure loans, see the tables below.
| FICO | Score | Impact |
| --- | --- | --- |
| Exceptional | 800-850 | Offered the best available loan rates |
| Very Good | 740-799 | Obtains better than average rates |
| Good | 670-739 | High likelihood of being approved for credit |
| Fair | 580-699 | Lower chances of getting approved – If approved, they are offered higher rates to offset the increased default risk |
| Very Poor | 300-579 | Likely not approved for credit |
| VantageScore | Score | Impact |
| --- | --- | --- |
| Excellent | 781-850 | Mostly offered the best rates and favorable terms |
| Good | 661-780 | Likely approved loan with competitive rates |
| Fair | 601-660 | Loan may be approved but not with competitive rates |
| Poor | 500-600 | Loan may be approved by lender but with higher rates |
| Very Poor | 300-499 | Will likely not to be approved for credit |
FICO and VantageScore information sourced from Experian.
Understanding The Loan Application Process
How Long Does the Approval Process Take?
Getting approval for personal loans typically takes a few business days to a week. This is faster compared to most forms of financing. Depending on the lender, some may take as fast as 24 to 48 hours, while others may take 3 to 7 business days. Once you get approval, most lenders allow you to get funds within the following week. This may take as fast as one business day or as long as 3 to 7 business days.
Generally, banks often impose higher approval standards compared to non-bank creditors. This means they may take a few days longer to approve your loan. On the other hand, if you borrow money from peer-to-peer lenders, your application may be approved within a day instead of a couple of days. But if you want it quick, direct online lenders usually offer the fastest processing time. Once you submit all the required documents, your loan can be approved within a few minutes.
How Much Do You Spend in Fees?
Lenders charge an origination fee, which is an upfront cost that typically ranges from 1 percent to 8 percent of your total loan amount. For instance, if your loan amount is $20,000, your lender may charge an origination fee anywhere between $200 to $1,600.
Rather than paying for it upfront, some lenders may deduct the origination fee from your loan amount. If you're keen on obtaining the full amount from your lender, make sure to factor in the origination fee and pay it separately. If you cannot cover this upfront cost, make sure to borrow a little extra so you can still get the full loan amount you need.
Origination fees are calculated differently by lenders, but they all consider the following factors:
Your credit history and credit score
Loan amount
Loan term or repayment duration
The reason for borrowing money
If you have a co-signer
How Do Personal Loans Differ from Other Loans?
The table below lists down personal loans and different types of consumer financing. It shows how they generally differ in rates, upfront costs, approval times, and benefits.
Type of Financing
Upfront Fees
APR
Type
Advantages
Approval Time
Personal loans(Good to Excellent credit)
1%-8%
10.3% – 15.5%
Unsecured, Fixed
Flexible terms
Collateral not required
1-7 business days
Personal loans
(Bad credit)
1%-8%
28.5% – 32%
Unsecured, Fixed
Flexible terms
Collateral not required
1-7 business days
Credit cards
$0-$500
14.6% – 25.4%
Unsecured, Revolving
Convenient to use online
Offers rewards points
One-month grace period
7-10 business days for new applications. Minutes to a couple business days if you have been approved before.
5-year Auto loan
(Good credit)
$0
3.6% – 5%
Secured, Fixed
Rates are fixed in for the entire loan duration

Has lower rates than many other forms of financing due to being secured
1 day – 1 week
5-year Auto loan
(Bad credit)
$0
14% – 16%
Secured, Fixed
Rates are fixed for the entire loan duration
1 day – 1 week
30-year Mortgage
2%-5%
3.7%
Secured, Fixed
Rates are fixed for the entire loan duration
30-60 days
15-year Mortgage
2%-5%
3.1%
Secured, Fixed
Rates are fixed for the entire loan duration
30-60 days
5/1 ARM
2%-5%
3.9%
Secured, Fixed
Offers lower upfront rates
30-60 days
HELOC
$0-$1,000
7.5%
Secured, Revolving
Functions like a credit card
Allows you to pay interest only if you use it
15-45 days
Home Equity Loan
2%-5%
6.4%
Secured, Fixed
You'll obtain a lumpsum upfront
15-45 days
Personal loans vary from other traditional loans because:
The loan amount is generally not as high as other loans (typically up to $50,000)
It has a shorter repayment time (can range from 12 months to 7 years)
It's possible to secure lower rates compared to credit cards
Lower Lending Amount
Lenders typically provide personal loans from $1,000 up to $50,000. But if you're a high-income borrower with an excellent credit score, some lenders can offer personal loans up to $100,000. To secure this privilege, you must have a pristine credit history, a steady stream of funds, and a low credit utilization ratio. That said, having a higher credit score also increases your chances of getting the loan amount you need.
Unlike mortgages, most lenders do not offer personal loan amounts more than $100,000. The average sales price of a home in September 2019 was $362,700, according to the U.S. Census Bureau. If you make close to 20 percent down payment, you'll need $300,000 to cover your mortgage.
As for car loans, credit bureau Experian reported that the average loan amount for a new vehicle in Q1 of 2019 was $32,000. But with expensive new models and high-tech auto features, consumers are likely to borrow more money to drive their dream car. In December 2019, Bloomberg reported that car prices increased by 17 percent in the last 5 years.
Shorter Repayment Time
Personal loans are paid in shorter terms, typically around 2 to 7 years. Since the amount consumers borrow is not as high as other loans, it shouldn't take too long (more than 10 years) to pay down.
Mortgages, on the other hand, usually offer 15 to 30-year terms. And depending on the type of mortgage, some consumers prefer to take balloon loans to pay off their debt within 5 to 10 years. This is favorable for buyers who want to gain home equity faster.
For auto loans, consumers traditionally take 5 years to pay back their loan. But in recent years, the Wall Street Journal reported that a growing number of people are now choosing extended 6 to 7 year terms. While the longer terms offer lower monthly payments, car buyers usually pay more interest. And since cars depreciate fast, this means they spend more than the car is worth.
Consider a personal loan if you need financing that's $50,000 and less. The lower amount makes it easier to manage your monthly payment, while the shorter term ensures you're able to pay your debt sooner.
You Can Obtain Lower Rates
Personal loan rates range from 6 percent to 36 percent APR as of 2019. But take note that rates still vary according to market conditions. Most unsecured personal loans also still charge more interest compared to other types of financing.
With a good to exceptional credit score, you can obtain rates between 10.3 percent to 15.5 percent. This is a lot lower than most credit cards. Unless you qualify for a balance transfer credit card with a 0 percent introductory APR, many credit cards typically charge between 14 percent to 24 percent APR. However, if you have a lower credit score, you might get rates between 28.5 percent to 32 percent. In which case, you might be better off sticking to your credit card.
For instance, if you take a $20,000 personal loan at 10.5 percent interest, paying $650.05 every month can clear your debt within 3 years. And if you arrange lower monthly payments with your lender for 5 years, you can still pay it back within a reasonable period, albeit with higher interest cost. To compare, see the table below.
Personal loan amount: $20,000
Interest (APR): 10.5%
| Loan Details | 3-Year Term | 5-Year Term |
| --- | --- | --- |
| Monthly payment | $650.05 | $429.88 |
| Total Interest | $3,401.76 | $5,792.68 |
The sooner you pay, the less interest your loan accrues. For this example, your total interest cost will be $3,401.76 if you pay within 3 years. On the other hand, if you pay your loan within 5 years, your monthly payment will be $429.88, but your total interest cost will be $5,792.68. That's a difference of $2,390.92 in savings.
To calculate your loan's monthly payment and total interest, use our calculator on top of this page.
Now let's compare how much you can save if you use a personal loan with 10.5 percent APR versus a credit card with 18 percent APR. Suppose the amount on the loan and the balance on the credit card is the same, and you intend to pay both down within 5 years. See the table below.
| Loan Details | Personal Loan | Credit Card |
| --- | --- | --- |
| Loan amount | $20,000 | $20,000 |
| Interest (APR) | 10.5% | 18% |
| Repayment time | 5 years | 5 years |
| Monthly payment | $429.88 | $507.87 |
| Total interest | $5,792.68 | $10,472.06 |
Based on the above table, the personal loan's monthly payment is lower at $429.88 with a 10.5 percent APR. With an 18 percent APR credit card, you need to pay $507.87 every month to clear your credit card balance in 5 years. That's a difference of $116.55 in monthly payment. Moreover, you can save more in overall interest cost. With a low-interest personal loan, you spend a total of $5,792.68 in interest costs, but with the credit card, you spend a total of $10,472.06. That's a difference of $4,679.38 in savings.
Credit cards are technically not classified as traditional loans with a fixed loan amount, payment time, and payment amount. Rather, they provide revolving credit, which means you can withdraw any amount within a certain limit. The variable credit allows you to borrow more money, which in turn increases your interest charges. So, unless you control your spending, it's easy to misuse credit cards.
Pigly's
Tip!
If you tend to carry your credit card balance from month to month, accumulating more debt with higher interest charges, consider other forms of traditional financing like a personal loan. A fixed loan amount, monthly payment, and loan term may work better for you than revolving credit.
Maintaining Healthy Financial Choices
Personal loans may be tempting to get for different reasons. They are flexible and can be used to finance almost any purpose. However, it's important to assess whether your personal loan will go to a necessary expense, especially emergencies. If not, it's better to save it for a rainy day.
Different loans help us secure major life expenses even without available cash. It's a vital financial feature that allows us to build our lives while helping our economy grow. That said, we must be conscientious about the loans we take. Loans are a privilege afforded to us, as long as we promise to pay creditors back on time.
Need help calculating balloon payments? Use our calculator and read our guide.
About The
Author
Jose Abuyuan is a web content writer, fictionist, and digital artist hailing from Las Piñas City. He is a graduate of Communication and Media Studies at San Beda College Alabang, who took his internship in the weekly news magazine the Philippines Graphic. He has authored works professionally for over a decade.